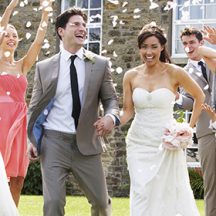 Enchant your most beautiful unions
You are a wedding organizer and you want to offer your clients a memorable mass release ? Easyshooter is the launcher of confetti that you need !
With these confetti in form of heart Easyshooter will fall you a love rain on the new married !
The confetti of Easyshooter is entirely biodegrable to be able to threw them outside while respecting nature !
Reloads available
With his unique system, Easyshooter is also reloadable as much as you want




They have tested the Easyshooter launcher !
Nous avons utilisé les canons à confettis Easyshooter à la sortie de l'église : le rendu était tout simplement magique !!!
Pierre et Julie, jeune mariés
Un produit parfait que je propose maintenant à tous mes clients : propre, facile d'utilisation et surtout sécurisé !
Catherine, wedding planer à Paris
Easyshooter est devenu ma "botte secrète" ! Un rapport qualité/prix qui a conquis mes clients !
Claire, wedding planer à Bordeaux